I'm Noah Bradley and I'm a creator.
I teach how to make better art at Art Camp. I've written a book, Paint Figures Better, which is being self-published this year after a successful Kickstarter campaign. I also taught people the art of freelancing a long time ago, and though the website is painfully outdated, the info on there is still pretty useful.
I shoot really good, affordable Reference.Pictures for artists.
You can download my digital painting brushes here. They're pretty much the only ones I use to paint nowadays and I think they're quite good.
I make primal fantasy art for my world, The Sin of Man. I sell prints, playmats, token cards, and more on my store featuring personal work and the stuff I did for Magic: The Gathering.
I'm married to Rachel Bradley, who is a really great artist, writer, and creator. We call ourselves Team Bradley and we record a podcast together called Creators.Chat.
Here are a few things I've written that you might enjoy: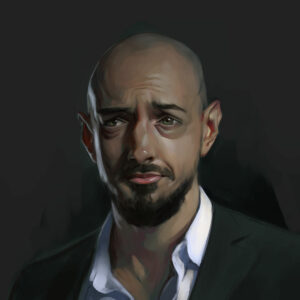 ---